The analytic laboratory operates in the fields of environmental protection, stacks and occupational hygiene.
It performs a wide range of tests using instrumental chemistry and wet chemistry methods. The laboratory participates in international PT tests of the ERA and AIHA companies.
Today, the laboratory is certified to use the following methods: Gravimetry, Ammonia, SOX, Aromatic Organics (H2S, BTX).
In addition, the laboratory conducts uncertified analyses, such as: a range of organic substances in GC, mercaptans, chlorine (free chlorine).
The laboratory is constantly developing. Currently it is developing methods for analyzing chromium 6 and SO2 using a spectrophotometric method.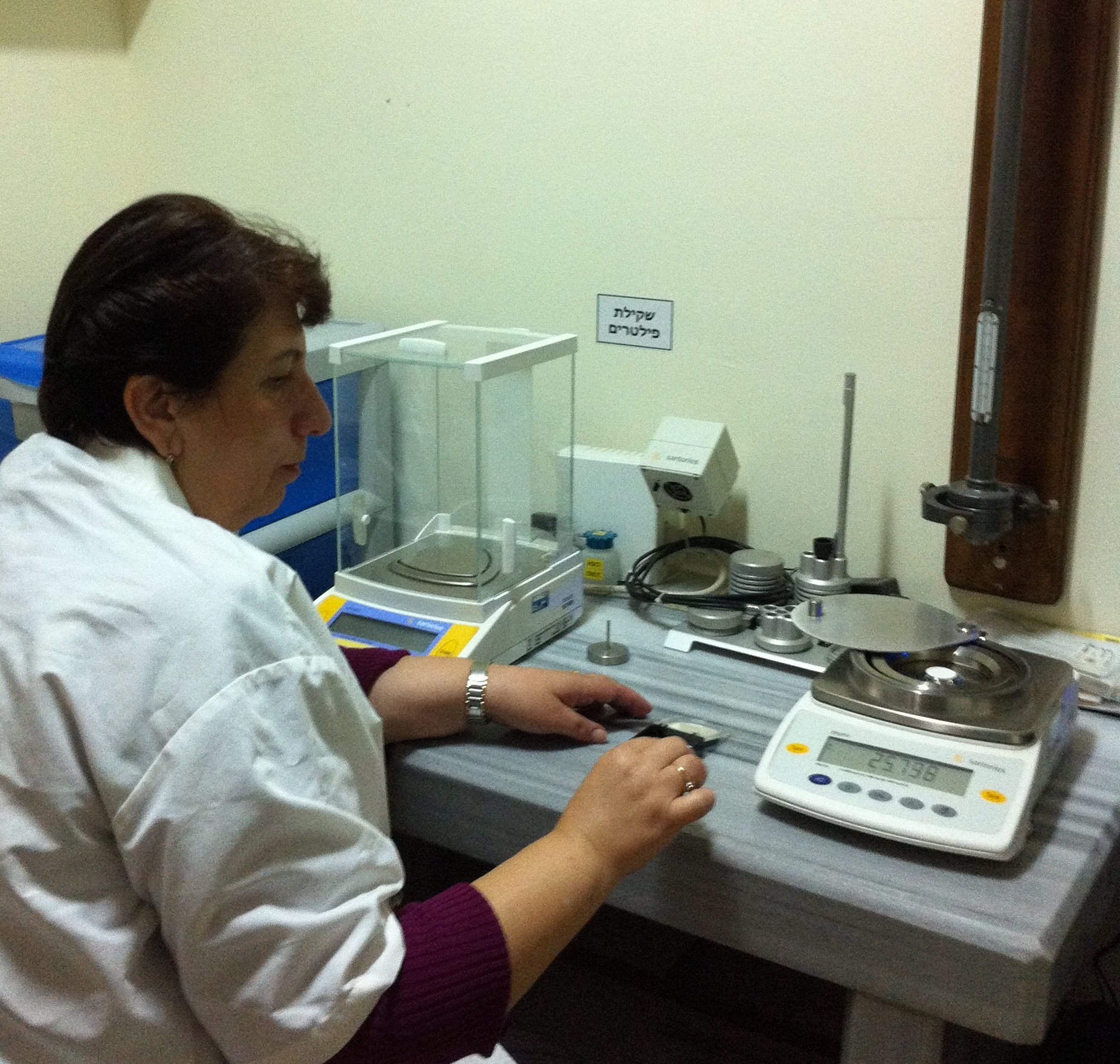 The laboratory operates in all fields based on internal procedures that are based on international methods such as those of MASA, NIOSH, OSHA, EPA and others.
Gravimetry – this means weighing of filters for measuring the quantity of samples when sampling stacks and ambient and occupational measurements. The types of filters that are weighed are of the type required for sampling in accordance with standards methods – EPA5 and others.
Titration – the method currently in common use for testing concentrations and emissions of sulfur dioxide in stacks is absorption of the target agent in a solution of hydrogen peroxide (H2O2 3%). Testing for sulfate ions by titration of the sample by dihydride beryllium chloride (BaCl2×2H2O) using a Thorin indicator.
Spectrophotometry:
Ammonia – a method that is suitable for testing for emission concentrations of ammonia from stacks and ambient testing.
The method is based on EPA and NIOSH P&CAM 205 method, which is based on the principle of absorption of the target agent in a 0.1N H2SO4 solution, having it react with an indicator dye and measurement of the concentration in a spectrophotometer.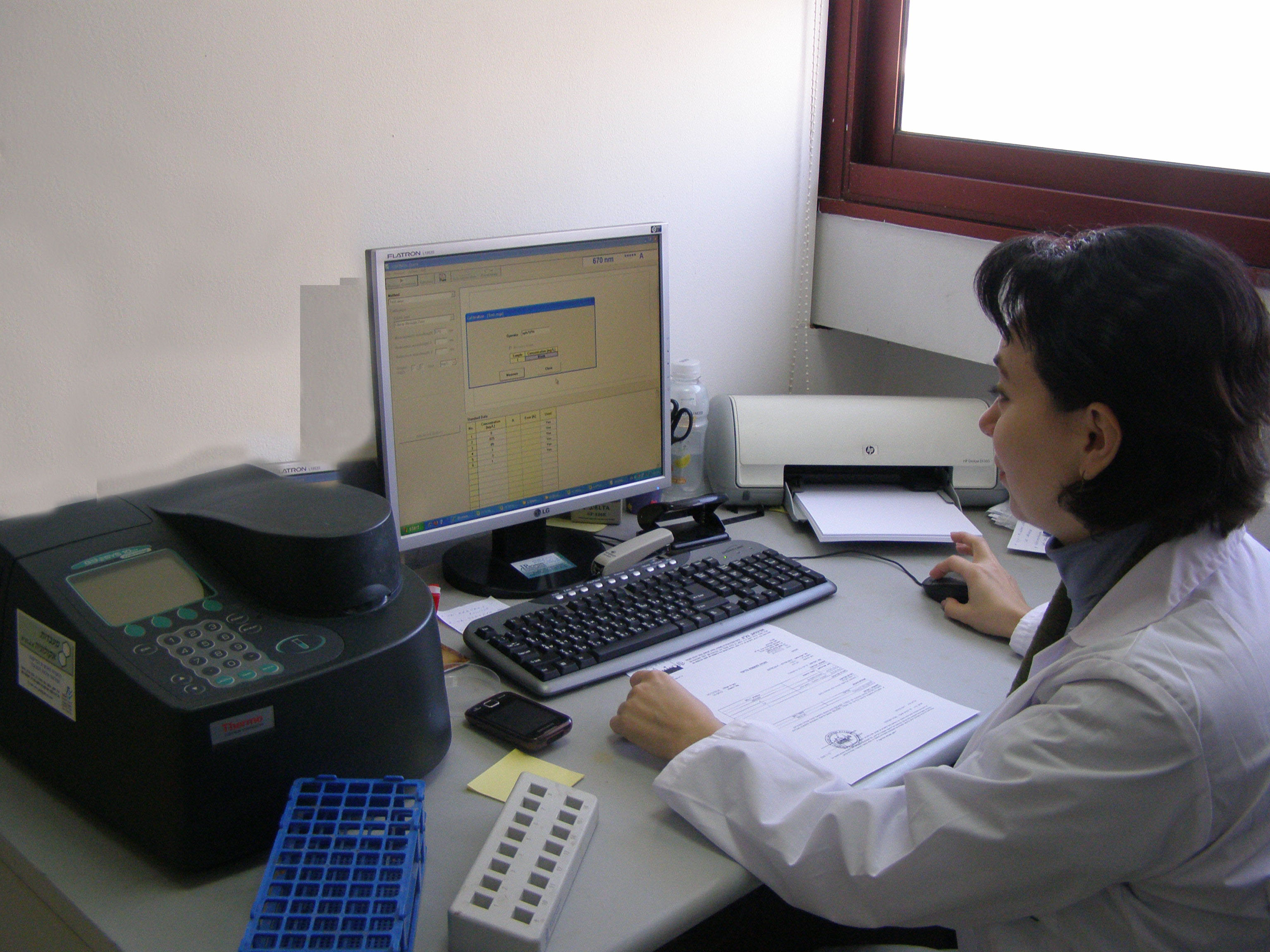 H2S – a method that is suitable for testing the emission concentrations of ambient and stacks H2S. The testing of the sulfide in an absorption solution CdSO4­.­8H2O by having it react with the indicator methylene blue and measurement of the concentration using a spectrophotometer.
GC gas chromatograph – testing a known volume of air containing benzene, toluene and xylene(s) or other aromatic organic substances that have been absorbed in active charcoal in a tube that it has been run though or by passive sampling. At the end of the sampling, the tube content undergoes extracting in carbon disulfide. After the extraction, the solution is analyzed using the gas chromatography method to identify and quantity benzene, toluene and xylene(s) or other aromatic organics using the NIOSH 1501 method.